LOOK at these handsome boys! Meet Shawney and Quinn — a dynamic duo of English Springer Spaniels. And they're actual brothers!
They are eleven years old (and still looking as gorgeous as ever). Their dog mom, Kristina, got Shawney as a puppy. Then Quinn came along right before their third birthday.
Kristina says they are polar opposites, but there's one thing they definitely have in common: they're vibrant, healthy, and absolutely adorable.
And a big part of this goes back to their diet — and how Kristina curates their bowls with exactly what they need to thrive.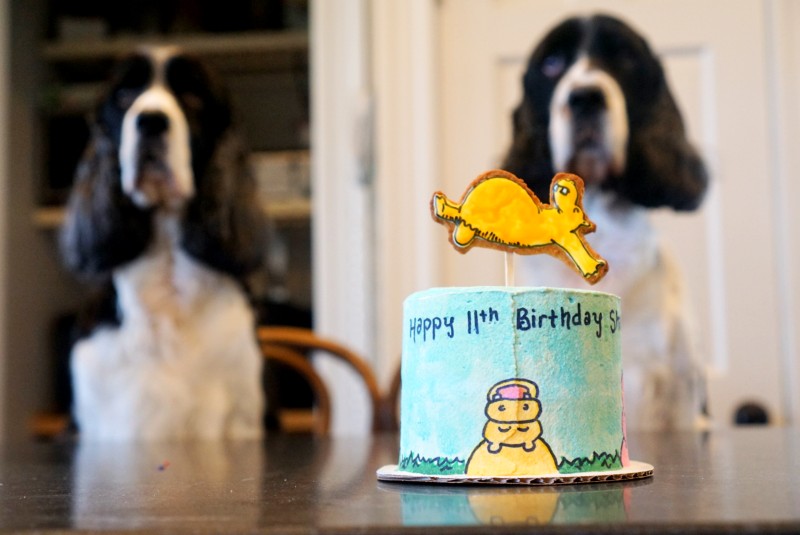 Tell us about the boys! What makes each of them so special and unique?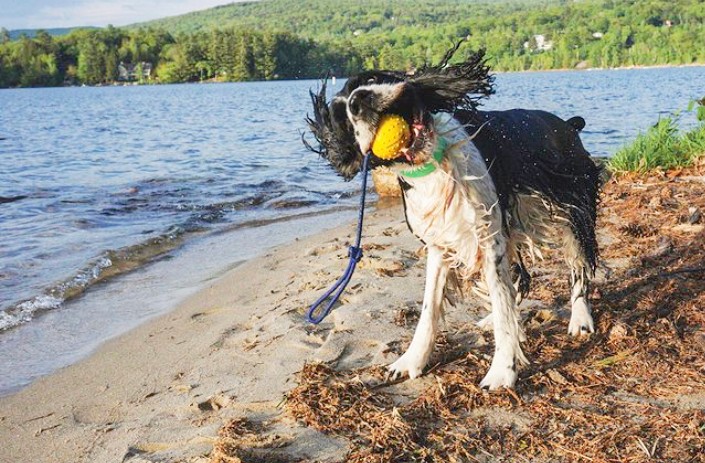 Shawney is super easy-going. He loves to EAT and is always happy to remind you that it's dinner time! He's also a big fan of car rides because they usually mean we are on our way to do something fun! 
Quinn is the rowdy one. He LOVES his ball, playing fetch, and going for walks. He has also been known to bark at dogs on TV.
What do you just love and adore about them?
Everything!
Shawney has an amazing personality — so easy-going and up for anything.
And Quinn has the most adorable freckles on his face!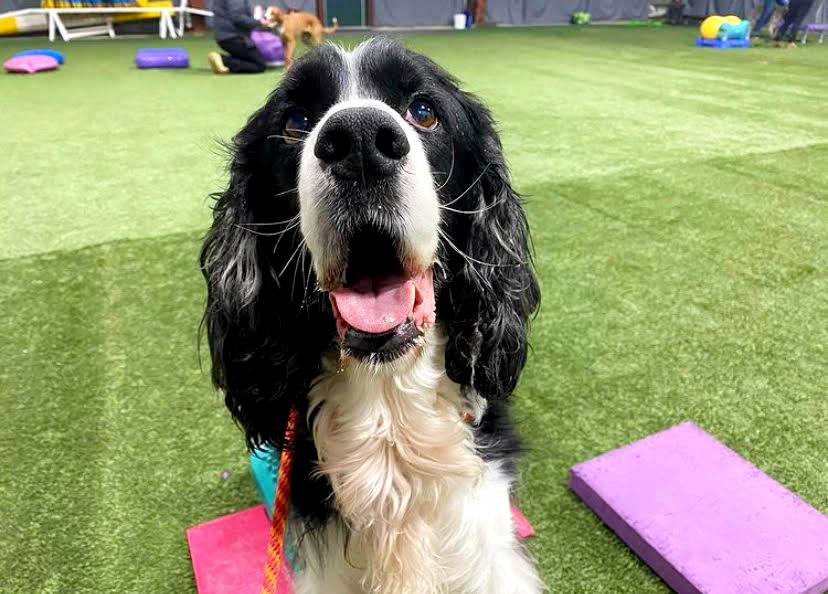 What is their daily routine?
Our mornings start with a walk, followed by breakfast — raw diet or Simple Food Project along with their joint supplements (Soothe Joints and Sound Dog Viscosity), probiotics, and krill supplements! 
The rest of their day is mainly full of napping. Shawney loves napping on the couch, and Quinn's favorite spot is in front of the fireplace.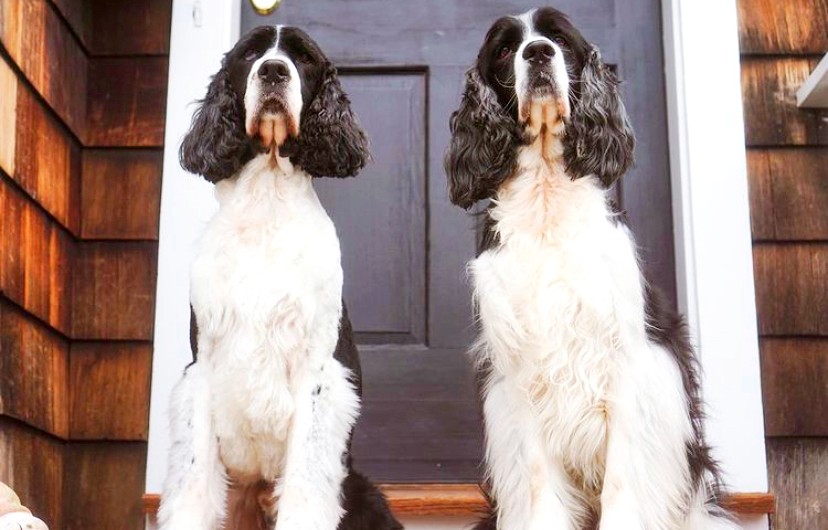 They love snacks — cheese is Shawney's favorite and Quinn loves absolutely anything and everything! Along with a snack, they love their Glimmer supplements as a treat! 
Before dinner, I like to do some sort of training with them. Because they are getting older, we do a lot of fitness training to keep them healthy. We are big fans of New England K9 Athlete (April Pelletier) and do weekly fitness classes at her facility! 
Then, they have dinner, which is similar to breakfast.
What makes them so uniquely special? (Maybe how goofy they are, or something funny they do, or maybe not funny at all but how they love you or adore the ball, could be anything!)
Shawney was my first dog. I grew up in a neighborhood full of dogs and loved it. When I was in middle school, we got Shawney! I was very interested/involved in his training as a puppy. I was always looking to do more with him. We tried a bunch of different things — from dock diving to nose work. Shawney was a trooper. He'd rather be sitting at home eating snacks and not jumping off a dock. 
Quinn, however, did compete a couple of times in dock diving. He belly flopped off the dock a few times, and then he was over it!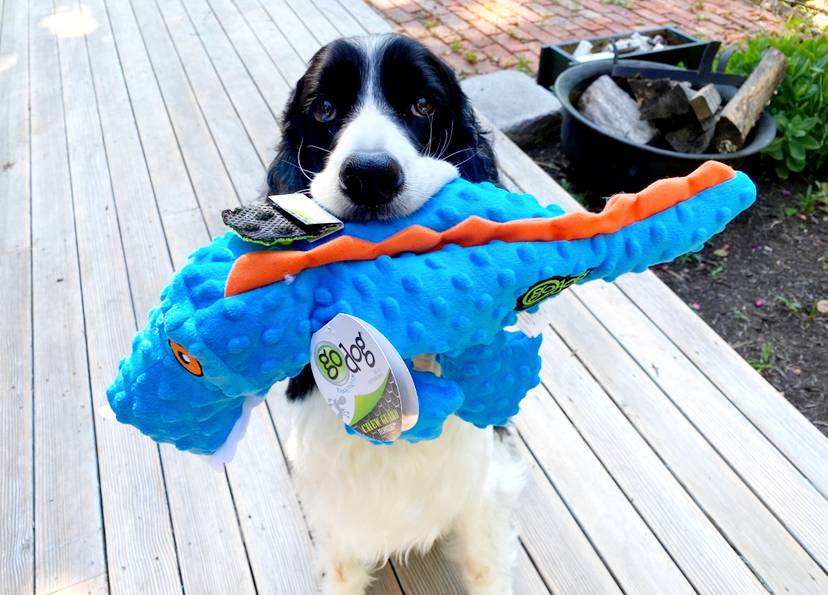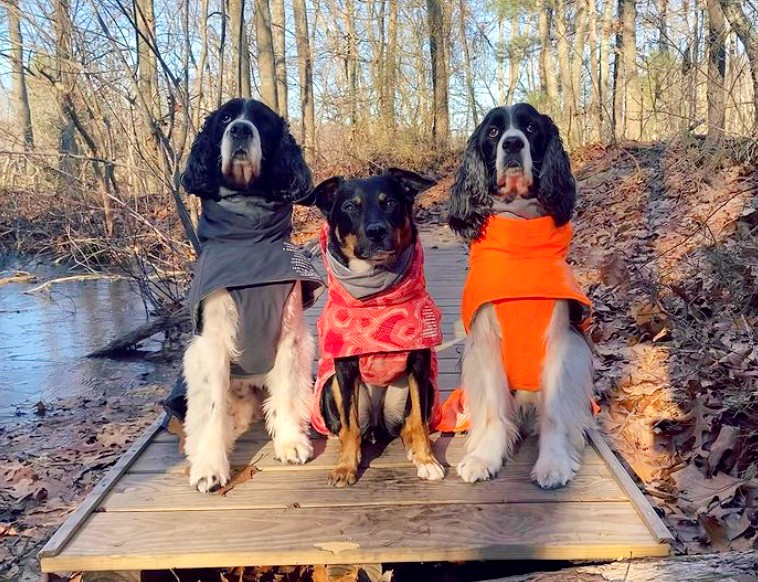 Do they have any health issues? Or did they in the past?
Both boys used to have yeasty ears! Shawney also had occasional stiffness in his lower back.
How do you curate the bowl with Herbsmith? (What food do you use? Do you add anything else to the bowl, like raw eggs or goat's milk? Which Herbsmith products do you add and why?)
Both of the boys always had yeasty ears. After countless vet trips and several different dog foods later, I decided to really focus on what was in their bowl.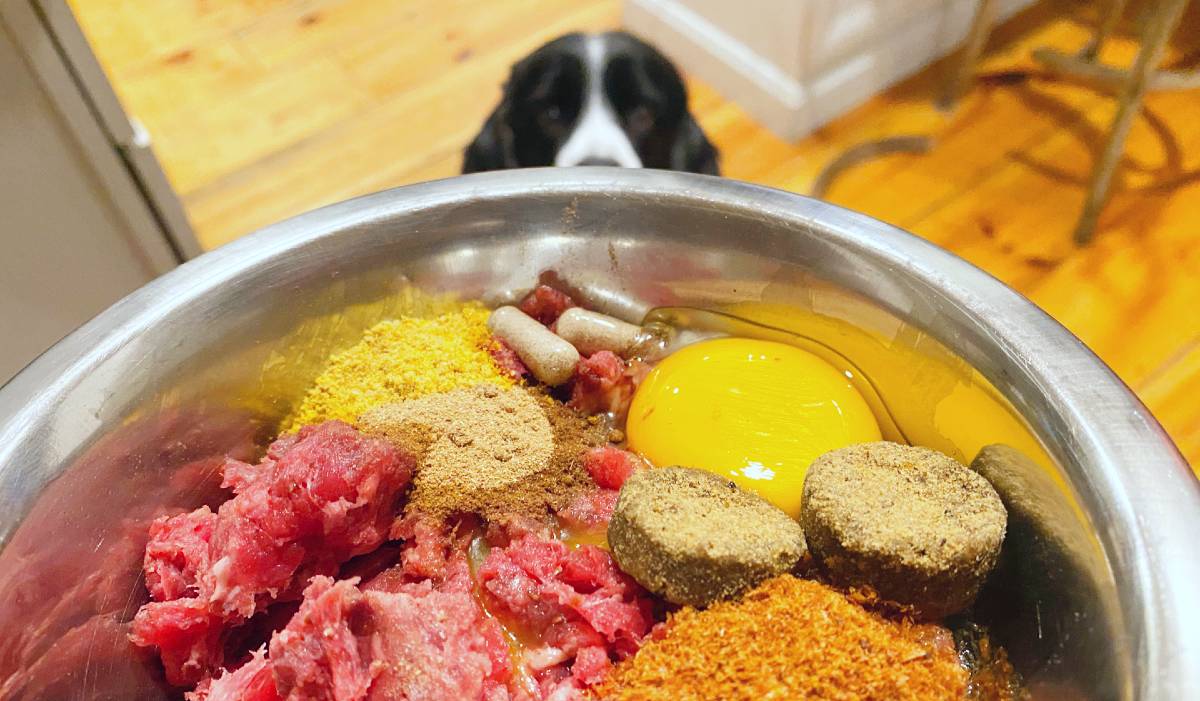 Have you noticed changes since you started curating the bowl?
Yes! The boys' yeasty ears and constant ear infections are pretty much gone. Their skin and coats are shiny and healthy. Stiffness is minimal, and mobility is awesome!
I've been curating the bowl for 8 years now and have seen the amazing results after changing the boys' diet and paying attention to what I am putting in their bowl.
Which Herbsmith product can you not live without? (Which is your absolute favorite and why?)
Can't choose just one! Microflora (probiotics) keeps their stools consistent and healthy, Soothe Joints and Sound Dog Viscosity keep their joints healthy, and Glimmer and Pure Krill keep their coats soooo shiny!
(Oh and Scooter's Butt Bars are something I always have on hand!)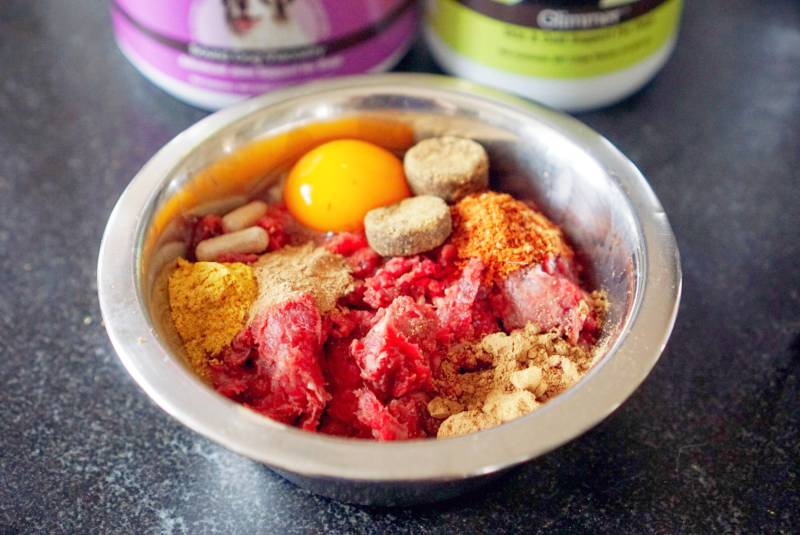 What would you say to a pet parent who is considering curating their pet's bowl?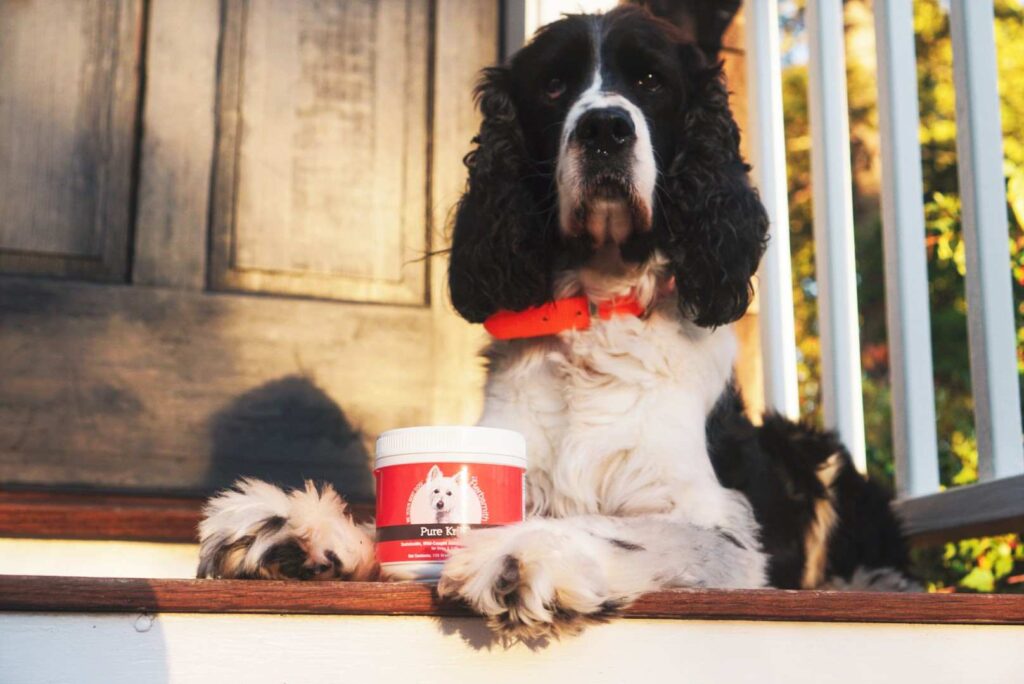 My biggest thing would be: anything's better than nothing. You don't have to go crazy, but adding anything is better than nothing. Probiotics, krill, and one of Herbsmith's joint supplements (Sound Dog Viscosity or Young Dog Viscosity) would be my starter recommendation.