Meet this irresistible little nugget — Harry the Dachshund! 
He's as cute as they come and sweet as can be. AND he's famous on Instagram. His dog mom, Lisa, says his Instagram page is like a memory book of both Harry and her late (and very much loved) Dachshund Peter.
Harry is excellent at posing for photos (we can tell) and loves all his accessories. But his favorite? His beautiful flower crowns. Lisa says there's just something about the flower crowns that makes him feel extra special.
Another thing that makes him feel extra special is how Lisa curates the bowl for him. Let's dig in…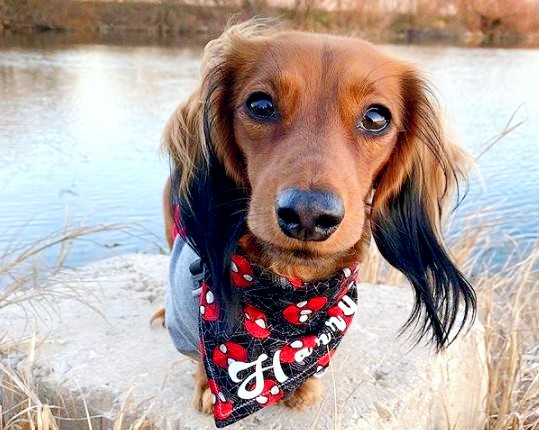 Tell us everything about Harry!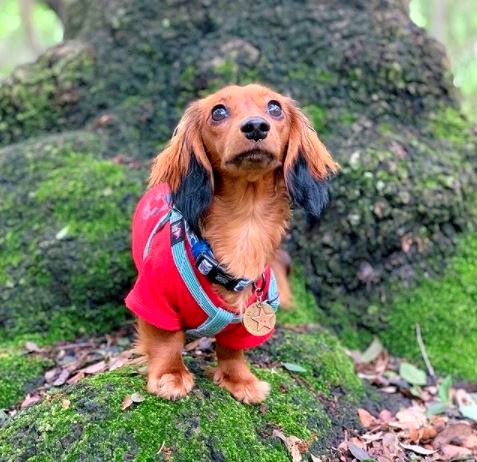 Harry loves long walks in the park — preferably the woods or somewhere with lots of hiking trails and caves. He loves discovering new places! Harry's most favorite trails are off the beaten path, and he will most likely be the first one to follow a game trail!
On rainy days, we pull out all his dog puzzles and treat-dispensing toys. We also like to keep on top of obedience and (some) tricks, so we will practice our tricks too! He knows sit, stay, up, spin, snoot, shake, treat on his nose, and Bang (which is play dead). His favorite is probably shake because that was the first trick he learned.
Harry and I also love to snuggle together with a good book, watch a movie, or cook something delicious together.
What do you just love and adore about Harry?
Absolutely everything! He has the sweetest temperament, and I couldn't have found a sweeter companion.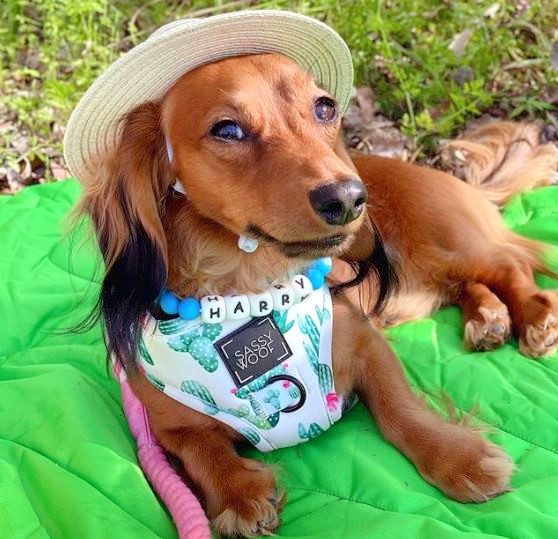 Does (OR did) Harry have any health issues?
Harry does not have any known serious health issues, but he does have allergies to grasses and certain foods — so we do have to stay on top of that.
How do you curate the bowl with Herbsmith? Which Herbsmith products do you add and why?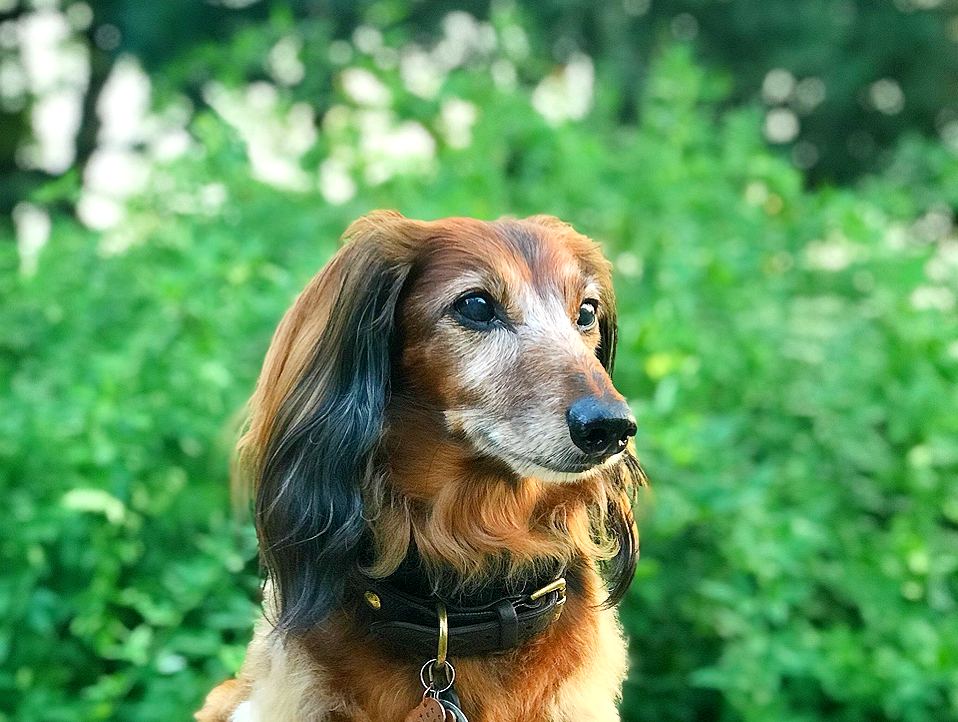 We absolutely love Herbsmith's Bone Broth, Nutrients, Young Dog Viscosity, Pure Krill, and Glimmer. 
Glimmer is an especially important staple in this house, and we also used that for Peter, my beloved 17-year-old Dachshund who has since passed on to the Rainbow Bridge. Both of my boys' coats were and are simply beautiful (and very soft) with the Glimmer supplement. 
More recently, we've tried Clear AllerQi — and we couldn't be happier with it! It has really helped with Harry's itching and watery eyes. 
In addition to the supplements, we like to throw in some fresh meats, veggies, and occasionally fish oil. And I curate Harry's bowl with goat's milk or yogurt every morning. I sometimes will also use kefir.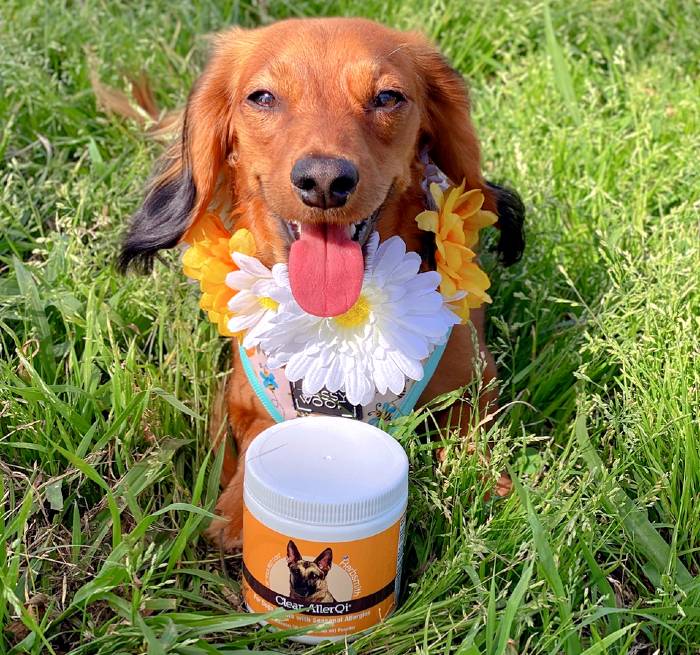 Which Herbsmith product can you not live without?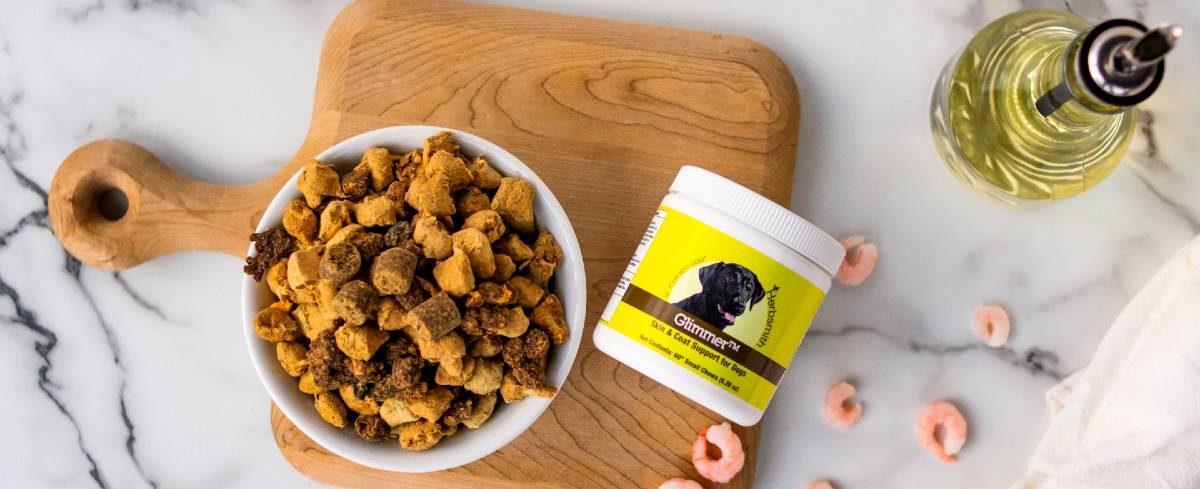 The top 3 Herbsmith supplements we cannot live without would be Clear AllerQi, Glimmer, and Young Dog Viscosity — but as previously stated, we love so many more!
How has Harry's life changed since you started curating the bowl?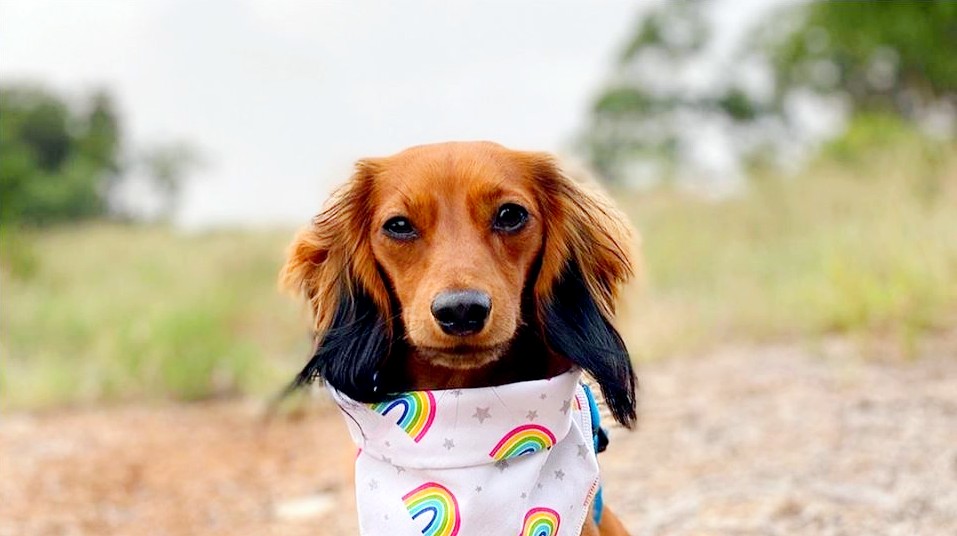 Harry's coat and skin feel and look amazing since we started curating his bowl with Herbsmith supplements! 
We use said Herbsmith products because I feel like they not only improve Harry's outwardly appearance (especially Glimmer for a soft and shiny coat) but the supplements also help improve Harry's health inside (Clear AllerQi and Young Dog Viscosity) which is super important to me.
What would you say to someone thinking about curating their pet's bowl?
I would most definitely recommend curating the bowl! Start now and research ingredients and companies. What I love most about Herbsmith is that the supplements are all-natural — and Herbsmith really stands by their products. They also genuinely care for and love their customers (which are the pets!) and that really goes a long way and means so much.