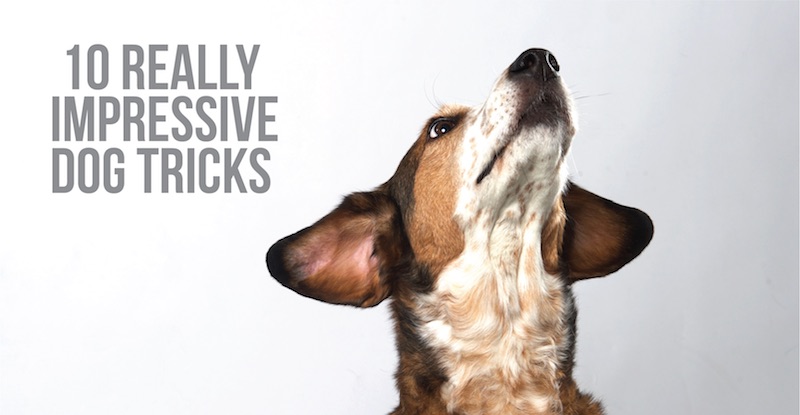 For training inspiration during National Train Your Dog Month, we've compiled a neat list of the coolest and most impressive tricks we've ever seen a dog do. Enjoy!
1. This dog who can maneuver cones on two legs. On his two front legs:

2. Or this dog who can make herself into a blanket burrito:

3. But what about this dog who can jump rope (and also wear sweaters) better than most humans?

4. And don't forget about this scootin' dog: 

5. Or this one who has superior paw-eye coordination: 

Erm… we don't know how this one got in here…

6. But now we're back with this bulldog who rides a rocking horse

7. Also, feast your eyes on this pooch who deserves an Emmy for her dramatic death scene

8. And this golden who can catch all the socks.

9. Oh look, another burrito dog.

10. And of course there's these two, the ultimate baby sitters.

—-
What can your dog do? We'd love to see it! Connect with us on social media to share your dog's coolest tricks. Or participate in our 30-Day Train Your Dog Month Challenge to teach your dog a brand new trick by the end of January. Yay dogs!


Facebook | Twitter | Instagram
---
GIFs courtesy of giphy.com